Car Engines Minneapolis, MN
Don't spend a fortune for a new engine when you can get a reliable, quality replacement engine for less than half the price from us. We have more than 2000 vehicles on our lot. You'll find used engines that you just can't get anywhere else, because we always have thousands of engines on our 14 acre lot. You can get low mileage, high quality used motors and pick them up fast. No need to wait for shipping like with many engine dealers.
Count on us for a wide variety of engines:
Search for engines with our convenient online auto parts inventory. If you don't find what you're looking for, call Highway 101 Auto Salvage at 952-445-7020.
Car Transmissions Minneapolis, MN
Looking for a high quality transmission, but don't want to pay the prices of a new one? We can help. At Highway 101 Auto Salvage we have the largest variety of low mileage used transmissions of anyone in the Twin Cities. Put our selection of over 2000 vehicles in stock to work for you. Our inventory search makes it easy to find just the part you need, at a price you can afford.
Find any type of transmission you need: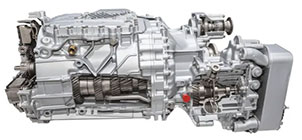 Use our online auto parts inventory to search for the transmission you need. If you're unable to find a match then just call Highway 101 Auto Salvage at 952-445-7020 and we'll see how we can help.